Updating data. Please wait few minutes.
Travel tips : all the answers to your questions.
Are there countries that don`t require a passport for travel?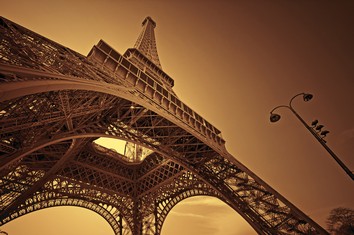 Your vacations in France
France is a country located in Western Europe. Clockwise from the north, France borders Belgium and Luxembourg to the northeast, Germany and Switzerland to the east, Italy to the south-east, and Spain to the south-west, across the Pyrenees mountain range (the small country of Andorra lies in between the two countries). The Mediterranean Sea lies to the south of France, with the Principality of Monaco forming a small enclave. To the west, France has a long Atlantic Ocean coastline, while to the north one finds the English Channel, across which lies the last of France's neighbours, England (part of the United Kingdom).

The country is divided into 22 administrative regions, which can be grouped into 7 main "cultural regions" that share common points.

France is the world's most popular tourist destination as it has numerous cities and towns of interest to travelers. The country boasts dozens of major tourist attractions – Paris, the Côte d'Azur (the French Riviera), the Atlantic beaches, the winter sport resorts of the Alps, the Castles of the Loire Valley, Brittany, Normandy, and Mont Saint Michel. The country is renowned for its gastronomy (particularly wines and cheeses), history, culture, and fashion.
Official language
French; in Brittany, the recognised regional langauge, Breton (Gaelic) is also used.
Currency
Euro
Electricity
230 volts, 50 cycles
Shopping
There's more to France than its delicious stinky cheeses and smooth regional wines! Whether in Paris or Lyon, Nantes or Marseilles, shop for scarves, stationary, fabrics, perfumes, lingerie, handmade glass objects. In the north, look for Quimper Pottery (Brittany), hand-knit fisherman's sweaters; and be sure to sample cider (cidre brut) along with buckwheat crepes with various fillings, both savory and sweet, and finish your meal with calvados (Normandy). While in Provence, Santons (small hand-painted porcelain figurines, usually religious in nature) are popular with tourists as souvenirs.
Useful information
Paris receives the most tourists in the world.